Team Development
Top management and teams? In an age where media rules the game of perceived glory, teaming at the top is impractical sacrifice for the leader in a hurry. Workplace Catalysts brings distinctive facilitation to enable teaming at the top.
Face the truth. Many leaders are devoured in their fantasies than being inspired by their dreams when they reach the top. Research shows that most CEOs have mistaken perceptions about their teams. They provide less effective direction, clarity and group orientation than they believe they do. The best senior leadership groups are rarely a true team at the top – although they can and do function as real teams when major, unexpected events prompt that behaviour.
A balanced team is more than a collaborative group. Building mutual accountability for results requires the integration of two kinds of disciplines.Integrating the discipline required for team performance with the discipline of executive single-leader behavior is often new learning for members in top management groups. Preparing for such integrative discipline is the process facilitation and dynamic that we specialize in.
Team role diagnosis is done to design for requisite teaming process. When facilitated, goals, roles, interaction protocols and coordination behaviours are prime targets of mutual confluence. Most teams can optimize their performance as a group by consciously working to obtain a better balance between their team and non-team efforts. A team-role sacrifice will then seem responsibility and privilege. With such focus,teams at the top will find complex tasks of high-risk nature enjoyable and mutually satisfying. We have experience in using the Belbin Team Roles model at the Board-room as also in top teams. You will find this offering of special leverage during strategic mission formulations.

Experience earliest impact within a few weeks of such intervention.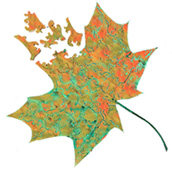 Our Offerings