Coaching For Development
The term coaching is up for grabs. From the sports arena to the corporate board-room, there's much ado about it. Workplace Catalysts LLP uses Coaching for Development. As is to be expected there is a coach from our side and a client in the process. A coach is a facilitator of development who facilitates conversations aimed at stimulating the coachee's thinking about his or her transformation. A coach does so by qualifying the demand of his/her client by distinguishing motives of self-reliant personal growth, external dependency and mere curiosity. The coach thus begins with rapport building and closes each conversation with support and appreciation for the coachee's commitment to the process of reaching identified development goals.
If the client demand for facilitation is based on needs of self-reliance, the coach proceeds to establish a contractual process which can trigger the client's self-renewal. This is through the coach's powerful questioning aimed at the client's thinking and corresponding actions on self-development. In doing so, the coach addresses old attitudes by disrupting problem frames, and by holding up effective beliefs to develop an outcome-frame with the client that instils hope for transformation.
Essentially therefore coaching is a series of conversations that makes a transformative difference to the mind-body-emotive system. Value is sensed in terms a range of choices generated in the inner dialogue that the coach engages within himself/herself. Conversations for Coaching can be extended over the telephone, Skype and such web interfaces. Each conversation may last for between 45 to 60 minutes, and typical goals for development are targeted in 30 to 45 day intervals during a 6 to 8 month period.
For those looking for coaching at career transitions such as shifting from project management to sales or production to auditing, and so on may also approach our partner brand Recharge My Career.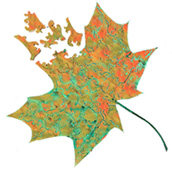 Our Offerings